VISUAL ART
Long gone are the days when Art was a 'hobby' subject. Senior Art, starting at Year 11 is structured to lead to tertiary study and career opportunities. All areas of these subjects that we provide have future pathways.
Year 11 is designed to be a foundation year where students get to experience many areas such as: drawing, painting, printmaking, photography, design and art history. The skills that students learn during this year will help them learn and decide which areas of art they are most interested in, to help inform decisions for the following year.
Year 12 -13 students decide which area they would like to learn more about. Either Painting, Photography or Design. Each subject uses current industry practice and works with tertiary learning institutes. We have achieved very high statistics of student entry into tertiary education in these areas and successfully gaining employment in various areas of art, design and photography. We are very proud of the success of our students and strive to build on skills to give our students the best possible career opportunities.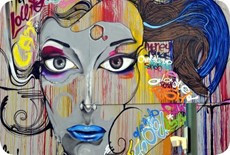 Courses in this Learning Area
Archivist, Art Director (Film/Television/Stage), Conservator, Curator, Exhibition Technician, Historian, Librarian, Library Assistant, Animator/Illustrator, Clothing Designer, Graphic Designer, Copywriter, Visual Merchandiser, Film/Television Camera Operator, Make-up Artist, Artist, Photographer, Signmaker, Retail and Personal Services, Body Artist, Interior Designer,